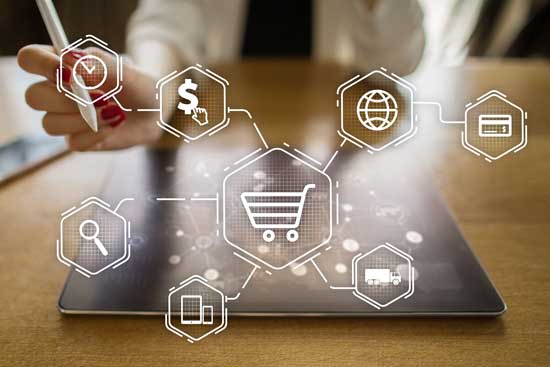 Looking to establish your business online, Look no further.
Starting an eCommerce business was not easy until new techniques and tools in the market are introduced. Gone are when physical companies were the only options to do business with only limited hours to operate. But now, you can set up an online business and store to do business online without any hiccups of being present in person in that store.
Ecommerce businesses have lower operating costs compared to physical shops. There is no rent, no staff to hire and pay, and very little fixed operating costs. This makes eCommerce businesses and stores extremely competitive on price, which dramatically increases the market share.
Our primary focus is to provide every possible solution to eCommerce businesses to maintain your online presence at Big Rattle. Our unmatchable services enable you to set up your eCommerce businesses and stores on every potential online platform to reach your audience globally. We are here to ensure your business profitability and maximum visibility. Just contact us for our services, and we will provide the best mechanisms to help you start your business online.